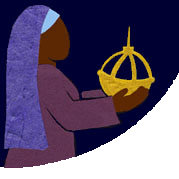 WHAT IS LIBERAL MORMON SPIRITUALITY?
Trust in that Spirit which leads to do good.
Doctrine & Covenants 11:12
Have you felt the Spirit touch your life through Mormonism, but do you find it hard to accept certain LDS claims as literal or unchanging truth? Do you worry that too much emphasis on obedience, authority, church programs and policies, or purity of doctrine can overshadow principles of compassion, service, progress, free agency, personal revelation, or social justice? If so, then you may have what has been called a "liberal" religious outlook.
Our heavenly Father is more liberal in His views,
and boundless in His mercies and blessings,
than we are ready to believe or receive.

Joseph Smith *
Labels like "conservative" and "liberal" are problematic: their meaning is relative, and they are often used as pejoratives. Nevertheless, this website promotes a self-consciously liberal spirituality grounded in Mormon tradition. The website is not about politics, theology, church history, or critical study of the scriptures. Instead, the basic question driving the website is: Where, within Latter-day Saint tradition, is the Spirit at work? In other words: How do LDS teachings and practices promote spiritual growth and inspire us to do good?

* Teachings of the Prophet Joseph Smith (Salt Lake City: Deseret Book, 1976), 256